What is Daily Active Users?
Daily Active Users
present the chatbot performance on a daily basis and users can see the day-by-day changes of the active users. You could also export the
Daily Active Users
report for more details.
Please click
here
for more Daily Active Users details.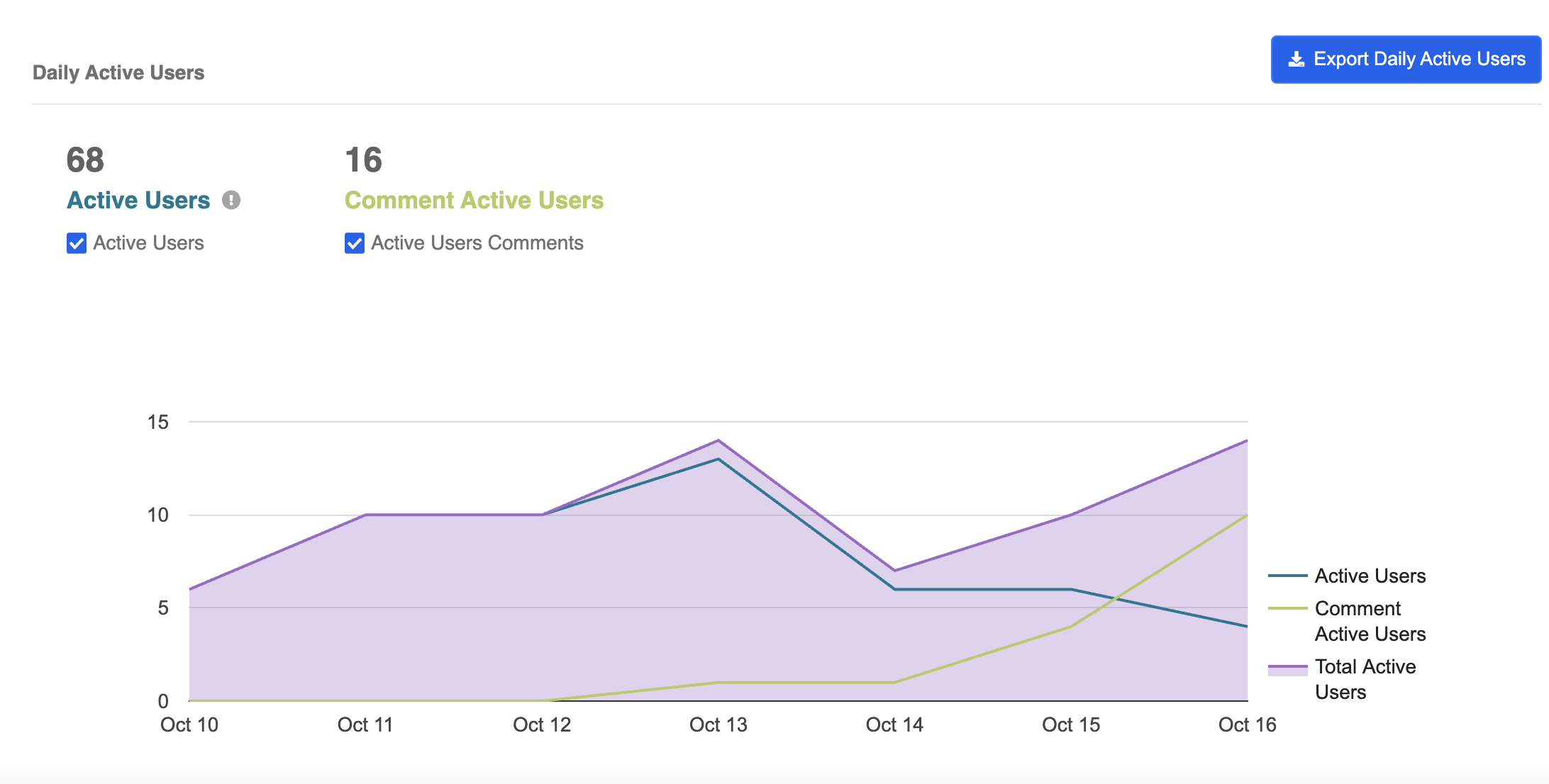 Related Articles

Where can I check the number of users subscribed to my chatbot?

Go to "Dashboard" and head to the Users section. You will be able to check the total number of active or new users.

What is Dashboard?

Dashboard is the section where you can find the analytics and tracking of all your chatbots and users. There are six basic reports available: ​ 1. Users Report 2. Analytics Report 3. Ticketing Report 4. NLP Analytics Report 5. ...

What is a monthly active user (MAU)?

When a user sends a message to one of your channels (Facebook Messengers, Web Chat, and WhatsApp), it will be counted as an active user. In the event that businesses send out a push notification via Push Panel or Stella API (Send Response /Redirect ...

What is the User Messages in dashboard?

User Messages is the number of user actions (e.g. send text, click on a button, upload media, etc). Please click here to see more details about Dashboard.

What is analytics?

Analytics is a function that counts the number of times users pass through a node. By creating analytics with "Category", "Action" and "Label" on any node, you can classify and segmentize the user journey on Stella. You may visualize the analytic ...