What is Stella Partner Portal?
Stella promotes the idea of a "
Less Work, More Profit
" service to our partners. Partnership with Stella bot builder allows you to automate your client's bot setup and payment process. You can manage your clients' account payment, subscription, and invoicing in one single portal. The client's app will also automatically be under your
partner Stella account's
management. This offers great flexibility & ease for setting up your bot project on a client's Stella App.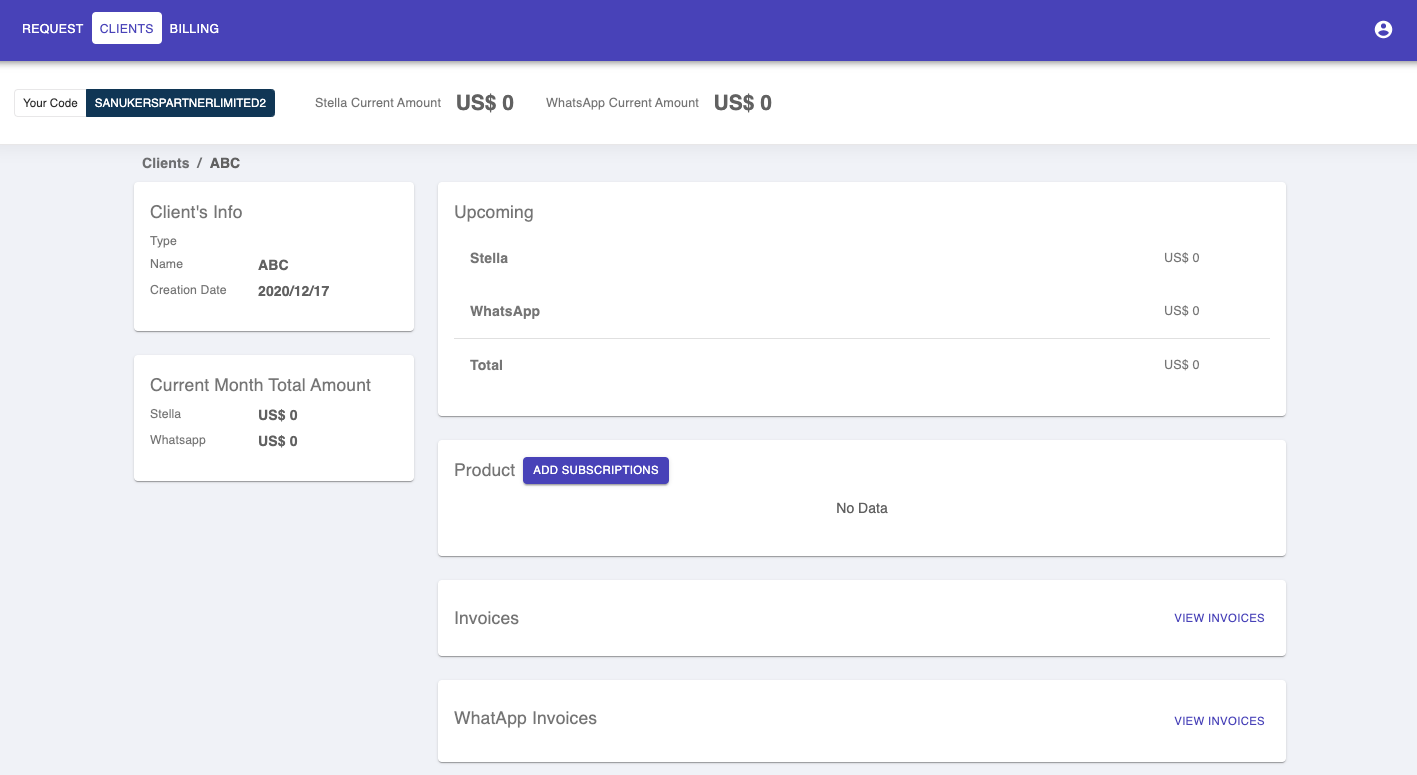 Stella Partner Portal
Follow the procedures below to start your partnership journey with Stella now!
Related Articles

Could we remove client account in the partner portal?

Currently, you could not remove the client account in the partner portal. Please submit a ticket to our Support team if you would like to terminate a client account.

What is Partner ID?

Stella partner could enroll clients on Stella with a partner code/ ID. Partner could find their code at the top left corner in the partner portal. If you are working with our partner, please select "Signing up with our Partner?" on the page to fill ...

How can I add a client with an existing Stella Account under my partner portal?

Share your partner code with your client. Ask your client to log into their Stella account. Head to "Billing" under "Settings". Edit an existing subscription or set up a new one. Click "Subscribing from our Partner?" on the top right corner. Add the ...

Where can I input Partner ID?

You could input the Partner ID in the Organization name when you first register a Stella account. If you have missed this step, you could still input the Partner ID on the billing page.

As a partner, how do I upgrade to an enterprise plan for a client?

You can upgrade the plan by following these steps: For a new client, Create a Stella account for this client and add this partner code: SANUKERINCLIMITED during your registration. Please email support@stellabot.com to request for an enteprise plan ...